Blog
Critter Notices
Books from Critters!
Check out Books by Critters for books by your fellow Critterfolk, as well as my list of recommended books for writers.
New Book from a Critter Member
**NOW IN
PRINT EDITION
TOO!** Awesome new book,
HOW TO IMPROVE YOUR SPECULATIVE FICTION OPENINGS
, from a Critter member who's unearthed a shard of The Secret to becoming a pro writer. Really good piece of work. "...if you're at all concerned about story openings, you'd be nuts not to read what Qualkinbush has to say." —Wil McCarthy, author of BLOOM and THE COLLAPSIUM
The Sigil Trilogy
If you're looking for an amazing, WOW! science fiction story, check out
THE SIGIL TRILOGY
. This is — literally —
one of the best science fiction novels I've ever read.
Interviewed!
I was interviewed live on public radio for Critters' birthday, for those who want to listen.
Free Web Sites
Free web sites for authors (and others) are available at www.nyx.net.
ReAnimus Acquires Advent!
ReAnimus Press is pleased to announce the acquisition of the legendary Advent Publishers! Advent is now a subsidiary of ReAnimus Press, and we will continue to publish Advent's titles under the Advent name. Advent was founded in 1956 by Earl Kemp and others, and has published the likes of James Blish, Hal Clement, Robert Heinlein, Damon Knight, E.E. "Doc" Smith, and many others. Advent's high quality titles have won and been finalists for several Hugo Awards, such as The Encyclopedia of Science Fiction and Fantasy and Heinlein's Children. Watch this space for ebook and print editions of all of Advent's current titles!
Book Recommendation
THE SIGIL TRILOGY: The universe is dying from within... "Great stuff... Really enjoyed it." — SFWA Grandmaster Michael Moorcock
Announcing ReAnimus Press
If you're looking for great stuff to read from bestselling and award-winning authors—look no further! ReAnimus Press was founded by your very own Critter Captain. (And with a 12% Affiliate program.) [More]
~~~
FEATURED BOOK
~~~
Preditors & Editors Poll results
(New votes may not appear immediately; database updates run at least once an hour. Note that results are not official until after the poll closes, reported errors have been attended to, and anti-ballot-stuffing software has been run.)
▶ Help your favorite win! - Share on Facebook - Tweet on Twitter
See also the Best-Ever Voters Poll for the best works ever written (not just in the last year)

Convert your work to ebooks and read great ebooks! The votemaster runs ReAnimus Press

Critique.org now has Workshops for Everything — all genres, music, video, photography, art, apps.....
---
Standings for category: Poems
1. Render, Collin Kelley, Sibling Rivalry Press, [link] [comments]
2. Songbook ofr Haunted Boys and Girls, Wayne McNeill, Smithcraft Press, [link] [comments]
3. Famers, Vincent Miskell, Star*Line, [link]
4. Ode To Amanda, Denny E. Marshall, Camel Saloon, [link]
5. The Reversed Evolution of Eating, Enya-Marie Clay, The English Teacup, [link]
5. Savage Rose, Helle Gade, Helle Gade, [link]
5. Letters from America, Jéanpaul Ferro, 13 Magazine, [link]
5. The Widow Mills, Trisha J. Wooldridge, NEHW Press, [link]
5. Water in the Desert, Jeanne Lyet Gassman, Walking Is Still Honest, WISH Publishing, [link]

---
Congratulations to all entrants!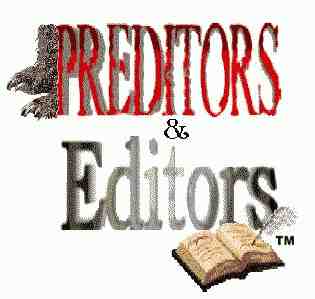 Drawing: Win a Free Kindle! - New drawing for January!