Blog
Critter Notices
Books from Critters!
Check out Books by Critters for books by your fellow Critterfolk, as well as my list of recommended books for writers.
The Sigil Trilogy
If you're looking for an amazing, WOW! science fiction story, check out
THE SIGIL TRILOGY
. This is — literally —
one of the best science fiction novels I've ever read.
Space Travel for SF Writers
Hot off the presses from ReAnimus Press! Space Travel - A Science Fiction Writer's Guide— An indispensible tool for all SF writers that explains the science you need to help you make your fiction plausible. (Also via Amazon)
Interviewed!
I was interviewed live on public radio for Critters' birthday, for those who want to listen.
Free Web Sites
Free web sites for authors (and others) are available at www.nyx.net.
ReAnimus Acquires Advent!
ReAnimus Press is pleased to announce the acquisition of the legendary Advent Publishers! Advent is now a subsidiary of ReAnimus Press, and we will continue to publish Advent's titles under the Advent name. Advent was founded in 1956 by Earl Kemp and others, and has published the likes of James Blish, Hal Clement, Robert Heinlein, Damon Knight, E.E. "Doc" Smith, and many others. Advent's high quality titles have won and been finalists for several Hugo Awards, such as The Encyclopedia of Science Fiction and Fantasy and Heinlein's Children. Watch this space for ebook and print editions of all of Advent's current titles!
Book Recommendation
THE SIGIL TRILOGY: The universe is dying from within... "Great stuff... Really enjoyed it." — SFWA Grandmaster Michael Moorcock
Announcing ReAnimus Press
If you're looking for great stuff to read from bestselling and award-winning authors—look no further! ReAnimus Press was founded by your very own Critter Captain. (And with a 12% Affiliate program.) [More]
~~~
FEATURED BOOK
~~~
Preditors & Editors Poll results
(New votes may not appear immediately; database updates run at least once an hour. Note that results are not official until after the poll closes, reported errors have been attended to, and anti-ballot-stuffing software has been run.)
▶ Help your favorite win! - Share on Facebook - Tweet on Twitter
See also the Best-Ever Voters Poll for the best works ever written (not just in the last year)

Convert your work to ebooks and read great ebooks! The votemaster runs ReAnimus Press

Critique.org now has Workshops for Everything — all genres, music, video, photography, art, apps.....
---
Standings for category: All other Novels
1. Sinners' Opera, Linda Nightingale, Double Dragon Publishing, [link] [comments]
2. A Wandering Warrior, Harry E. Gilleland, Jr., 4RV Publishing, [link] [comments]
2. Natasha's Dream, Heather Greenis, MuseitUp Publishing, [link] [comments]
3. . . . And the Whippoorwill Sang, Micki Peluso, LspDigital [comments]
4. Unconditional, Linda Rettstatt, Turquoise Morning Press, [link] [comments]
5. Judith's Place, Diane Craver, Createspace, [link] [comments]
5. Detour Trail, Joy V. Smith, Melange Books, LLC, [link]
6. Shadow of Samhain, Dawn Colclasure, Gypsy Shadow Publishing, [link] [comments]
7. I, The Sun, Janet Morris, Perseid Press, [link]
7. My Dawn, Snjezana Marinkovic, Createspace, [link]
7. Memoirs of a jobseeker, Ivano Massari, Gypsy Shadow, [link] [comments]
8. Echoes From The Past, L.J. Holmes, MuseItUp Publishing, [link]
9. Harboring Secrets [, Carl Shirley (Author), Frank Milligan (Author), Pamela Kinney (Author), Carol Bova (Author), Julie Leverenz (Author), Dave Carr (Author), J.M. Johansen (Author), Richard Corwin (Author), Greg Lilly (Editor), Narielle Living (Editor), Cherokee McGee, [link]




10. Just Point At Him, Snjezana Marinkovic and Gregory L. Torti, Createspace, [link]
10. Letters to Daniel, Amy McCorkle, Createspace, [link]
11. Medicine Man, Shawn Rost-Howen, Wild Child Publishing, [link] [comments]
11. Apocalipstick, Lisa Acerbo, Eternal Press, [link]
12. Doing Time in Hell, J. Bodie, Class Act Books, [link]
12. Karma Visited, Chelle Cordero, Vanilla Heart Publishing, [link] [comments]
13. Betrayed, Ginger Simpson, Books We Love, [link]
13. The Wilde Passions of Dorian Gray, Mitzi Szereto, Cleis Press, [link]
13. Red Hots, Yvette Hines, Romance Management, Inc., [link] [comments]
13. Wild Life, C.A. Masterson, Sunbury Press, [link]
14. We Are All Completely Beside Ourselves, Karen Joy Fowler, Putnam, [link]
14. A Jane Austen Daydream, Scott D. Southard, Madison Street Publishing, [link]
14. Atlantis, David Wood, Gryphonwood Press, [link]
14. the mercy seller, brenda rickman vantrease, st martins, [link]
14. Archimedes Nesselrode, Justine Graykin, Double Dragon Publishing, [link]
14. Lifting Up Veronica, K.C. Ball, Every Day Novels, [link]
14. Interesting Times, Joe Vadalma, Renaissance Ebooks, [link] [comments]

---
Congratulations to all entrants!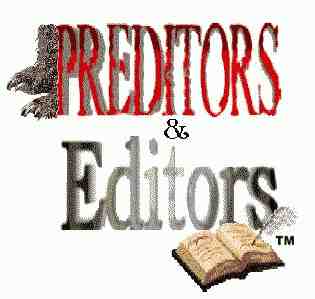 Drawing: Win a Free Kindle! - New drawing for January!