Blog
Critter Notices
Books from Critters!
Check out Books by Critters for books by your fellow Critterfolk, as well as my list of recommended books for writers.
The Sigil Trilogy
If you're looking for an amazing, WOW! science fiction story, check out
THE SIGIL TRILOGY
. This is — literally —
one of the best science fiction novels I've ever read.
New Book from a Critter Member
**NOW IN
PRINT EDITION
TOO!** Awesome new book,
HOW TO IMPROVE YOUR SPECULATIVE FICTION OPENINGS
, from a Critter member who's unearthed a shard of The Secret to becoming a pro writer. Really good piece of work. "...if you're at all concerned about story openings, you'd be nuts not to read what Qualkinbush has to say." —Wil McCarthy, author of BLOOM and THE COLLAPSIUM
Interviewed!
I was interviewed live on public radio for Critters' birthday, for those who want to listen.
Free Web Sites
Free web sites for authors (and others) are available at www.nyx.net.
ReAnimus Acquires Advent!
ReAnimus Press is pleased to announce the acquisition of the legendary Advent Publishers! Advent is now a subsidiary of ReAnimus Press, and we will continue to publish Advent's titles under the Advent name. Advent was founded in 1956 by Earl Kemp and others, and has published the likes of James Blish, Hal Clement, Robert Heinlein, Damon Knight, E.E. "Doc" Smith, and many others. Advent's high quality titles have won and been finalists for several Hugo Awards, such as The Encyclopedia of Science Fiction and Fantasy and Heinlein's Children. Watch this space for ebook and print editions of all of Advent's current titles!
Book Recommendation
THE SIGIL TRILOGY: The universe is dying from within... "Great stuff... Really enjoyed it." — SFWA Grandmaster Michael Moorcock
Announcing ReAnimus Press
If you're looking for great stuff to read from bestselling and award-winning authors—look no further! ReAnimus Press was founded by your very own Critter Captain. (And with a 12% Affiliate program.) [More]
~~~
FEATURED BOOK
~~~
Preditors & Editors Poll results
(New votes may not appear immediately; database updates run at least once an hour. Note that results are not official until after the poll closes, reported errors have been attended to, and anti-ballot-stuffing software has been run.)
▶ Help your favorite win! - Share on Facebook - Tweet on Twitter
See also the Best-Ever Voters Poll for the best works ever written (not just in the last year)

Convert your work to ebooks and read great ebooks! The votemaster runs ReAnimus Press

Critique.org now has Workshops for Everything — all genres, music, video, photography, art, apps.....
---
Standings for category: Mystery Novels
1. Murder Casts a Spell, Nancy Curteman, Solstice Publishing, [link] [comments]
2. Roses are Red, Diamonds are Blue, Donna Alice Patton, MuseIt Up Publishing, [link] [comments]
3. Sir Laurence Dies, Christopher D Abbott, KDP, [link] [comments]
4. Aberration, Steven P. Marini, Gypsy Shadow Publishing, [link] [comments]
5. Sooner Than Gold, J. R. Lindermuth, Oak Tree Press, [link] [comments]
5. The First Synn: The Bloodstone Confidential, Teel James Glenn, Pro Se Press, [link]
6. In The Spirit, Linda Rettstatt, Champagne Books, [link] [comments]
7. Angel Valence, Max Davine, ASJ Publishing, [link]
8. The Christmas War, L.J. Holmes, MuseItUp Publishing, [link]
9. Amber's Mysterious Death, C.L. Exline, Wild Child Publishing, [link]




10. Corpses Say the Darndest Things, Doug Lamoreux, Stylus-of-Iron, [link] [comments]
10. Just the Pits, JInx Schwartz, KDP, [link]
11. A Small Story for Page 3, John W. Germond, MuseItUp Publishing, Inc., [link]
11. Heart to Hart, Erin O'Quinn, Amber Quill Presss, [link] [comments]
11. Burn in Hell, Marian Lanouette, MuseitUp Publishing, [link] [comments]
12. Death of a Clown, Heather Haven, The Wives of Bath Press, [link]
12. Dying to Dream, Kathryn Long, Mainly Murder Press, [link]
12. lessons for Suspicious Minds, Charlie Cochrane, Samhain, [link]
13. Gray Ghost, C.L.Swinney, Oak Tree Press, [link] [comments]
13. BIG BAD WOLF, LOGAN ZACHARY, BOLD STROKES, [link]
13. A perfect Victim, Patricia Dusenbury, Uncial Press, [link] [comments]
13. A Man of His Word, Kenneth L. Levinson, Uncial Press, [link]
13. Grannies, Guns and Ghosts, Madison Johns, KDP, [link]
14. Whiskey for Breakfast, Liliana Hart, Liliana Hart, [link]
14. The Newspaper Code, Lisa Lickel, MuseItUp Publishing, [link]
14. The Vril Codex, Ben Manning, Double Dragon Publishing, [link]
14. Dust, Patricia Cornwell, Putnam, [link]
14. Pirates, Pirates!, Saoirse O'Mara, Author, [link]
14. No Third Choice, Anthony Kohler, [link]
14. The Killer Wore Leather, Laura Antoniou, Cleis Press, [link]
14. Random Survival, Ray Wenck, Musa Publishing, [link]
14. The Heresy, Stephen Marley, Musa Publishing, [link]
14. Murder, Madness & Love, Yolanda Renee, Curiosity Quills Press, [link]

---
Congratulations to all entrants!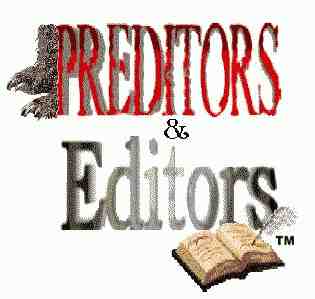 Drawing: Win a Free Kindle! - New drawing for January!