Blog
Critter Notices
Books from Critters!
Check out Books by Critters for books by your fellow Critterfolk, as well as my list of recommended books for writers.
The Sigil Trilogy
If you're looking for an amazing, WOW! science fiction story, check out
THE SIGIL TRILOGY
. This is — literally —
one of the best science fiction novels I've ever read.
Space Travel for SF Writers
Hot off the presses from ReAnimus Press! Space Travel - A Science Fiction Writer's Guide— An indispensible tool for all SF writers that explains the science you need to help you make your fiction plausible. (Also via Amazon)
Interviewed!
I was interviewed live on public radio for Critters' birthday, for those who want to listen.
Free Web Sites
Free web sites for authors (and others) are available at www.nyx.net.
ReAnimus Acquires Advent!
ReAnimus Press is pleased to announce the acquisition of the legendary Advent Publishers! Advent is now a subsidiary of ReAnimus Press, and we will continue to publish Advent's titles under the Advent name. Advent was founded in 1956 by Earl Kemp and others, and has published the likes of James Blish, Hal Clement, Robert Heinlein, Damon Knight, E.E. "Doc" Smith, and many others. Advent's high quality titles have won and been finalists for several Hugo Awards, such as The Encyclopedia of Science Fiction and Fantasy and Heinlein's Children. Watch this space for ebook and print editions of all of Advent's current titles!
Book Recommendation
THE SIGIL TRILOGY: The universe is dying from within... "Great stuff... Really enjoyed it." — SFWA Grandmaster Michael Moorcock
Announcing ReAnimus Press
If you're looking for great stuff to read from bestselling and award-winning authors—look no further! ReAnimus Press was founded by your very own Critter Captain. (And with a 12% Affiliate program.) [More]
~~~
FEATURED BOOK
~~~
Preditors & Editors Poll results
Official Results

Critique.org now has Workshops for Everything — all genres, music, video, photography, art, apps.....

Convert your work to ebooks! Read great ebooks! The votemaster runs ReAnimus Press
See also the Best-Ever Voters Poll for the best works ever written (not just in the last year)
---
Standings for Artwork
1. Fish To Die For, Susan Simone, [link][comments]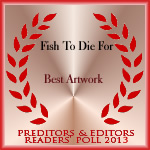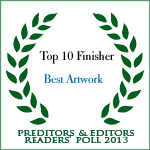 2. Enchanted Dagger, Vonnie Winslow Crist, [link][comments]
3. The Finder Series, Renee Barratt, [link]
4. Lost In The Galaxy, Denny E. Marshall, [link][comments]
4. Sirion, Ivano Massari, [link][comments]
5. Alicia's Possession, Dawné Dominique, [link][comments]
6. Gort & Robby in Las Vegas, John Waltrip, [link]
6. Memoirs of a jobseeker, Ivano Massari, [link][comments]
6. Anything You Want, Dawne Dominique, [link]
6. I Am Automaton: A Military Science Fiction Novel, Marco D. Carrillo, [link]
6. I Am Automaton 2: Kafka Rising, Marco D. Carrillo, [link]
7. Essendo Morti, Jéanpaul Ferro, [link]
7. Anselm, a Metamorphosis, Ardy Scott, [link]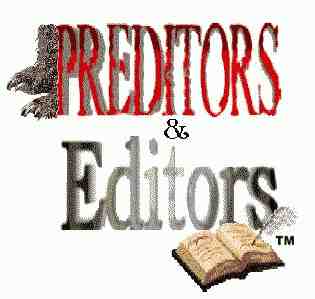 Drawing: Win a Free Kindle! - New drawing for January!