Blog
Critter Notices
[It's Freebie Friday in the
Critters Store
...]
Critters is 25!
This November, Critters is 25 years old! Wow! Thanks so much to all of you, who've made it such a resounding success!
Books from Critters!
Check out Books by Critters for books by your fellow Critterfolk, as well as my list of recommended books for writers.
How to Write SF
The Craft of Writing Science Fiction that Sells by Ben Bova, best-selling author and six-time Hugo Award winner for Best Editor. (This is one of the books your ol' Critter Captain learned from himself, and I highly recommend it.) (Also via Amazon)
New Book from a Critter Member
**NOW IN
PRINT EDITION
TOO!** Awesome new book,
HOW TO IMPROVE YOUR SPECULATIVE FICTION OPENINGS
, from a Critter member whose unearthed a shard of The Secret to becoming a pro writer. Really good piece of work. "...if you're at all concerned about story openings, you'd be nuts not to read what Qualkinbush has to say." —Wil McCarthy, author of BLOOM and THE COLLAPSIUM
Interviewed!
I was interviewed live on public radio for Critters' birthday, for those who want to listen.
Free Web Sites
Free web sites for authors (and others) are available at www.nyx.net.
ReAnimus Acquires Advent!
ReAnimus Press is pleased to announce the acquisition of the legendary Advent Publishers! Advent is now a subsidiary of ReAnimus Press, and we will continue to publish Advent's titles under the Advent name. Advent was founded in 1956 by Earl Kemp and others, and has published the likes of James Blish, Hal Clement, Robert Heinlein, Damon Knight, E.E. "Doc" Smith, and many others. Advent's high quality titles have won and been finalists for several Hugo Awards, such as The Encyclopedia of Science Fiction and Fantasy and Heinlein's Children. Watch this space for ebook and print editions of all of Advent's current titles!
Book Recommendation
THE SIGIL TRILOGY: The universe is dying from within... "Great stuff... Really enjoyed it." — SFWA Grandmaster Michael Moorcock
Announcing ReAnimus Press
If you're looking for great stuff to read from bestselling and award-winning authors—look no further! ReAnimus Press was founded by your very own Critter Captain. (And with a 12% Affiliate program.) [More]
~~~
FEATURED BOOK
~~~
Preditors & Editors Poll results
(New votes may not appear immediately; database updates run at least once an hour. Note that results are not official until after the poll closes, reported errors have been attended to, and anti-ballot-stuffing software has been run.)
▶ Help your favorite win! - Share on Facebook - Tweet on Twitter
See also the Best-Ever Voters Poll for the best works ever written (not just in the last year)

Convert your work to ebooks and read great ebooks! The votemaster runs ReAnimus Press

Critique.org now has Workshops for Everything — all genres, music, video, photography, art, apps.....
---
Standings for category: Erotica Novels
1. Vexing Voss, Gail Koger, Loose Id, [link] [comments]
2. Deep Plunge, Rory Ni Coileain, Ravenous Romance, [link] [comments]
3. 'Tis the Season for Seduction, Nicole Morgan, Maya DeLeina, Tammy Dennings Maggy, May Water, Lia Michaels, Sassy Vixen Publishing, [link]
3. Master Prince (Masters of Tabu 2(, Gray Dixon, Secret Cravings Publishing, [link] [comments]
4. Killing Lucas, Dominique Eastwick, Musa Publishing, [link]
5. Indiscretion, Jack Greene, Phaze Books, [link] [comments]
6. Echoes From The PAst, L.J. Holmes, MuseItUp Publishing, [link]
6. Brie Embraces the Heart of Submission: After Graduation, Red Phoenix, Red Phoenix Entertainment, LLC, [link] [comments]
7. Scent of a Mate, Milly Taiden, Latin Goddess Press, [link]
8. Forgotten Desire, Barbara Donlon Bradley, Phaze, [link]
9. The Crimson Rope, London Saint James, Doris O'Connor, Raven McAllan, Elyzabeth M. VaLey, R. Brennan, Nikki Prince, Evernight Publishing, [link]




9. A Christmas Accident, Melissa Keir, Secret Cravings Publishing, [link]
10. Space Studs, Toni V. Sweeney, Double Dragon Publishing, [link]
10. Blind Acceptance, Missy Martine, Siren/Bookstrand, [link]
10. Touch My Heart, Paloma Beck, Author, [link]
11. Ultimate Night's Delights, Kelli Wilkins, Amber Quill Press, [link]
11. The Extortions of Stiffani Voydalle, Stanley Bruce Carter, Gypsy Shadow Publishing, [link]
11. Rolling Thunder, John Simpson and Robert Cummings, Dreamsprinner Press, [link] [comments]
12. Ribbon of Darkness, Decadent Kane, Breathless Press, [link] [comments]
12. Magic Bound, Valerie Douglas, Amazon, [link]
12. Given, Ashlynn Monroe, Beachwalk Press, [link]
13. Wild At Heart, Kenzie Michaels, Secret Cravings Publishing, [link]
13. Ravenous, Aubrey Brown, Siren Publishing, [link]
13. Private Practice, Samanthe Beck, Entangled, [link] [comments]
13. Maggies Misery, Leanna Harrow, Leanna Harrow, [link] [comments]
13. The Wilde Passions of Dorian Gray, Mitzi Szereto, Cleis Press, [link]
13. Waking Up His Wife, Kristal McKerrington, Solstice Publishing, [link]
13. On Becoming His - Lessons Learned, Cassandre Dayne, Casssandre Dayne, [link]
13. Breathe You In, Lily Harlem, Lily Harlem, [link] [comments]
13. Beg, CD Reiss, , [link]
13. The Fire Series - Yellow Fire, Cassandre Dayne, Naughty Nights Press, [link]
13. Out of Bounds Anthology, Cheryl Dragon, Megan Slayer, Stephanie Burke, Totally Bound, [link]
13. Special Assignment, Niki Becker, Art of Safkhet, [link]
14. Gents 4 Ladies, Dez Burke, Pink Lotus Publishing, Inc., [link] [comments]
14. Taming The Alpha, Adriana Hunter, Tangled Press, [link]
14. Taken in Hand, Shannon West, Dark Hollows PUblishing, [link]
14. Wicked By Nature, Madison Sevier, Secret Cravings Publishing, [link]
14. Brie Learns The Art of Submission, Red Phoenix, [link]
14. Whipped Fraternity, Robyn Anders, BooksForABuck.com, [link]
14. Naked Montreal: A Novel of Sex and the Underground City, Laura Roberts, Buttontapper Press, [link]
14. Ménage à Tess (The Tess Series), Tessa Wanton, Naughty Nights Press, [link] [comments]
14. Feeding the Beast, Dena Celeste, Amber Quill Press, [link]
14. Dance for Daddy, Salome, Lexi Wood, Excessica, [link]
14. When the Clock Strikes Thirteen, Erzabet Bishop, Lois Cloarec Hart, L T Smith, Emma Weimann, Diane Marina and R G Emanuelle, Ylva, [link]
14. High Concept, Whitley Gray, Loose Id, [link]
14. She Rides, Adelle Laudan, Amazon, [link]
14. 400 Days of Oppression, Wrath James White, Blood Bound Books, [link]
14. Spank Me, Mr. Darcy, Lissa Trevor, Riverdale Avenue Books, [link] [comments]
14. The Naughty Box, SJ Davis, Rue Volley, Nikki Prince, Candi Delshamagus, Kim Carmichael, Riley Steel, Nikki Prince, Piper Kay, Nicolette Grey, Hot Ink Press, [link]
14. The Secret Diary of Lady Catherine Bexley, Viveka Portman, Escape Publishing, Harlequin Australia, [link] [comments]
14. Partners: Beyond The Shadows, Kira Chase, Whiskey Creek Press Torrid, [link]

---
Congratulations to all entrants!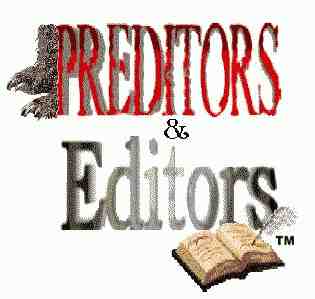 Drawing: Win a Free Kindle! - New drawing for January!