error_reporting (E_ALL ^ E_NOTICE); if (!$name) { $name="Critters"; $textonly=1; } ?> if (!$newspage) include("/home/httpd/html/users/critters/notices.inc") ?>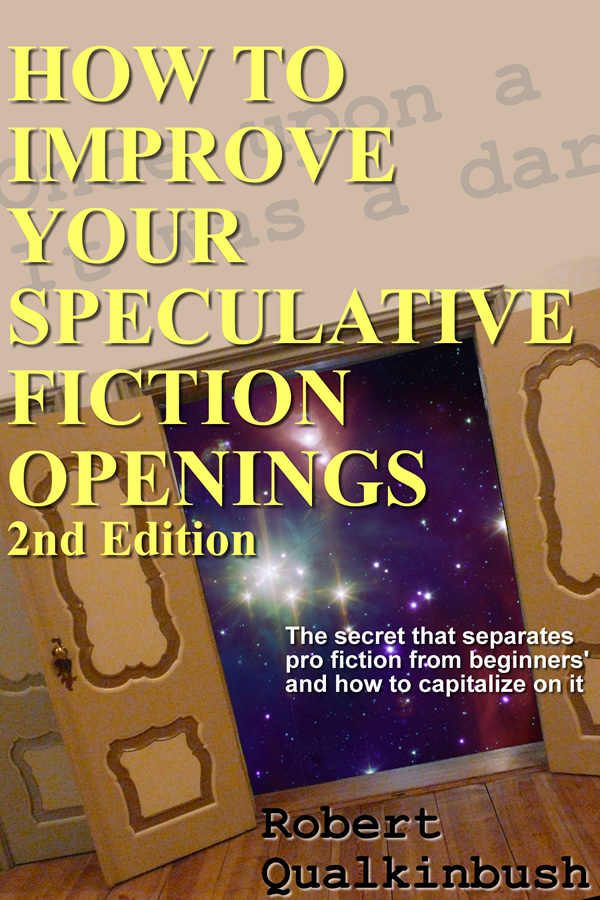 How To Improve Your Speculative Fiction Openings
by Robert Qualkinbush
Price: $2.99
Format: Ebook for Kindle (.mobi), Nook/iPad/others (.epub),
The secret that separates pro fiction from beginners', and how to capitalize on it.
In this landmark work, long time Critters Writers' Workshop member Robert Qualkinbush has analyzed the openings of science pieces from both professionals and new writers and found what makes pro selling stories work. As the title says, this 60 page book is filled with tons of examples that show you how to improve your openings so they'll sell your story.
If you want to be a professional writer, you have to read this piece.
~~~
This ebook is in your choice of formats that work for almost every ebook reader and has no copy protection ("DRM"). Read it on any reader you want, any time.
I hope you enjoy the ebook! If you like it, please tell others to visit https://critique.org/c/store
---
error_reporting (E_ALL ^ E_NOTICE); ?>